About Us
Welcome to Journeys Holistic Life!
We are a team of holistic health care professionals across many different fields. Doctors, dieticians, nutritionists, healers and more.
Our team is led by Dr. Candy Akers and this store provides everyone the opportunity to learn about natural healing and the products that we have found to work the best. We cover many different systems and illnesses. We support the improvement of health in people, dogs, cats, and horses.
Feel the freedom of abundant natural health and welcome to the journey towards optimal health!
About Our Team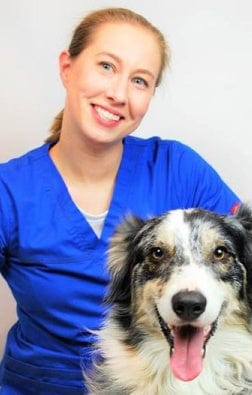 Dr. Candice Akers, DVM
Dr. Candy was born in Dover, Delaware, and studied Animal Science at The University of Delaware. During her undergraduate program, she completed four summer internships at Tri-State Bird Rescue & Research, Inc.  She discovered a passion for wildlife rehabilitation and studied husbandry, nutrition, and medicine of native wild birds.  
Between undergraduate school and vet school, Candy worked full time providing professional oil spill response for affected wildlife.  Dr. Akers attended veterinary school at Oklahoma State University. While studying for her Doctorate of Veterinary Medicine she also taught fellow students about various subjects in wildlife and exotics medicine.  During vet school, she assisted with research focusing on ticks and tick-borne diseases. Additionally, she published and presented papers with the National Wildlife Rehabilitators Association (NWRA). 
Upon graduation in 2009, Dr. Candy moved to Denver, CO, and worked in a small animal clinic. Here she focused mostly on preventative medicine, surgery, and client education.  In 2010, Dr. Candy helped respond to the Deepwater Horizon oil spill in the Gulf of Mexico. Regarded as one of the largest environmental disasters in American history, this oil spill affected hundreds of thousands of wild animals. Dr. Candy helped veterinary teams in LA, MS and FL. 
Over the years, Dr. Akers has observed the importance of holistic veterinary medicine, the effectiveness of an Integrative approach and the benefits of in-home care.
In 2013, she opened her own practice, Journeys Mobile Veterinary Services, with the goal of caring for pets with dignity and compassion.  Her skills and experience bring together a well-rounded and respectful approach to her patients and clients. She believes that in-home care allows for a less stressful and more complete evaluation of each pet. 
She is a member of the American Veterinary Medical Association, The American Holistic Veterinary Medical Association, The Colorado Veterinary Medical Association and The Parker Chamber of Commerce. Additionally, she has consulted, trained, and fostered for numerous animal rescues throughout the years.
Recently Dr. Candy has been awarded The 'Best of The Best' Veterinarian in Elbert County, CO.  As well as 'Best of The Best' Veterinarian in Parker, CO for three years and Denver's A-List TOP 5.
Her current passion is in helping as many pet parents as possible by being a presence online. Much of her focus is on holistic nutrition, cold laser therapy, and whole-food-based supplements. You can find her helping pets on just about any social media community. She runs multiple websites with blog articles on all kinds of pet care, where she helps heal pets with a holistic approach. This store and website, Journeys Holistic Life, is full of knowledge and products to heal your whole family. Dr. Candy Akers offers a limited number of nutritional consultations.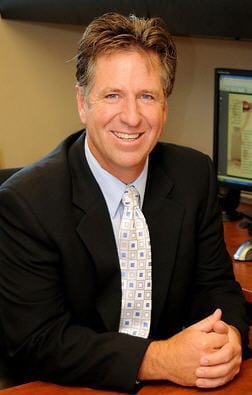 Dr. Lowell Keppel, DC
Dr. Keppel received a Doctor of Chiropractic degree from Logan College of Chiropractic in 1983, following an Associate degree in Science from Southwestern Michigan Community College. He became certified in Neuro-Emotional Technique® in 1999, having studied directly under the program's founder, Dr. Scott Walker. He has undertaken a variety of further training, including herbology, spinal rehabilitation, and on-going nutritional education.
There is always some seminar, book or journal that he knows might deepen his knowledge or contribute one more bit of information that he can directly translate into an effective treatment. He gives sound advice from the perspective of clinical experience and years of practice.
More recently, Dr. Keppel has been teaching seminars for Standard Process West. He has become their in-house chiropractor and is recognized as a mentor for other practitioners throughout the greater Denver area.
Lowell Keppel is the kind of person who sees a friend in everyone he meets. The pursuit of personal excellence drives his commitment to meet each client's need for health.
The foundation of Dr. Keppel's health care philosophy is providing what you need to achieve lasting health. 
Dr. Lowell Keppel offers a limited number of comprehensive nutritional consults.
Click Here To Learn More
"Dr. Candy Akers is authorized to sell Standard Process Products, but is not a partner, franchisor, joint venturer, agent, or employee of Standard Process Inc."