Infrared Sauna Therapy For Detox Of Heavy Metals- ( It Works! )
We hear a lot about the importance of detoxing heavy metals, and of metals that may contaminate our food and water; but what are the facts? Recent international research has revealed more details about the way our bodies react to these substances and how they can contribute to poor health.
In this article, I will go over some information such as: What are heavy metals? Where do heavy metals come from? Why do our bodies react to heavy metals? What are possible exposures to heavy metals? What are the symptoms of heavy metal toxicity? And how to use an infrared sauna at home to detox and restore health?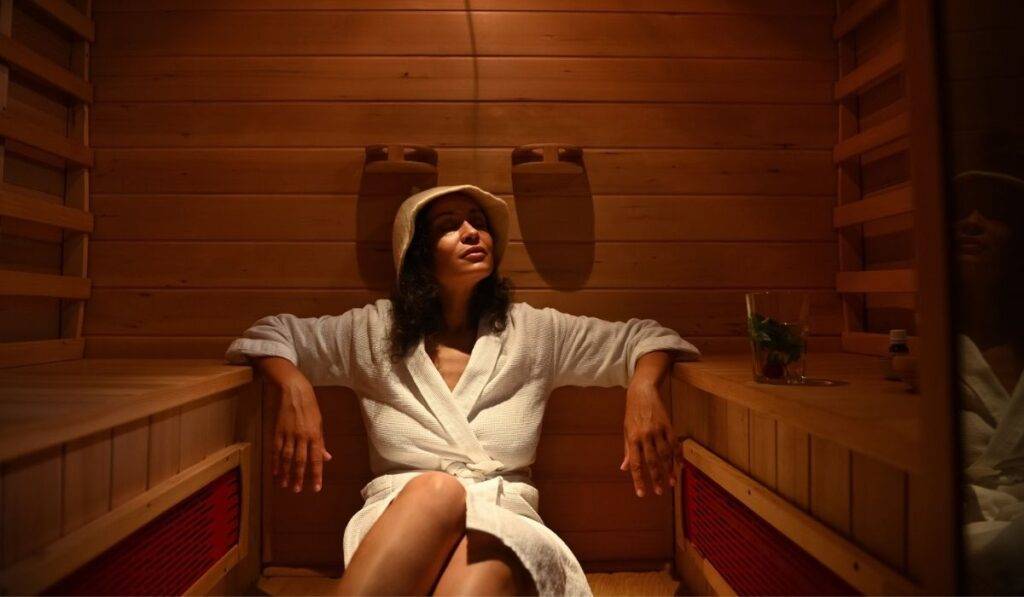 Heavy metals are any metallic chemical element that has a relatively high density and is toxic or poisonous at low concentrations. Heavy metals can have biological negative consequences either in our bodies or in the environment.
The most commonly known and studied toxic metals include:
Arsenic
Cadmium
Chromium
Lead
Mercury
Aluminum
Cobalt
Lithium
Iron
Copper
Zinc
Molybdenum
You may see some elements on this list that surprise you. We know that some of these are essential minerals that we need to support healthy living. They are often included in vitamins and supplements and have beneficial roles in our whole-body health.
However, while small or average amounts of these substances are good for our health, large amounts of exposure can lead to problems.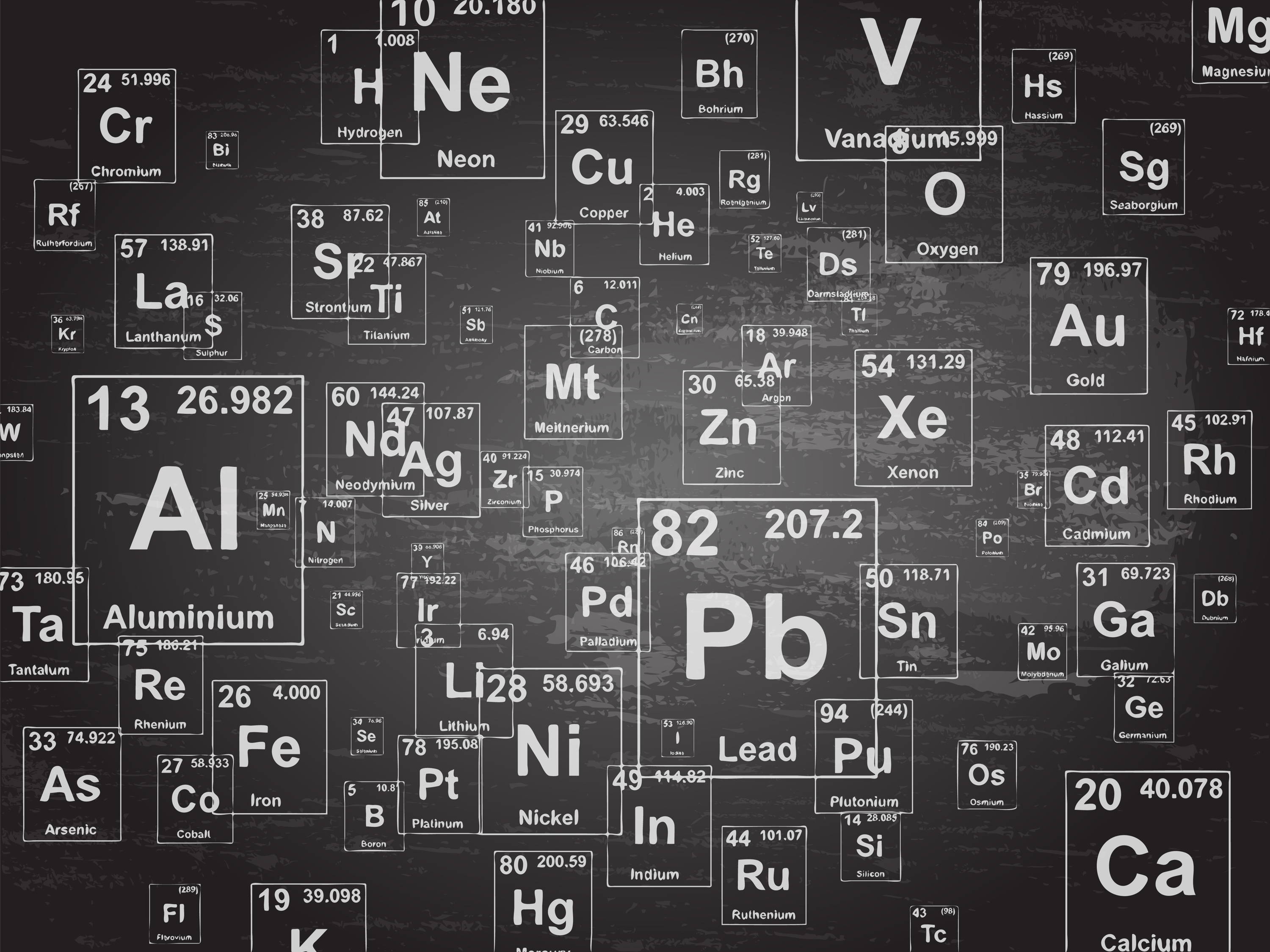 How Do Toxic Heavy Metals Impact Our Health Negatively?
Excess exposure to these dangerous toxic metals can damage your DNA, interfere with critical enzyme activity, and interrupt hormone cycles. Additionally, they disrupt the function and health of our brain, nerves, and neurotransmitters.

Damaged DNA - puts you at a greater risk of developing cancer ( 1, 2, 3 )
Interference of enzymes - Example: aluminum-induced anemia has been studied since 1985 and researchers think that aluminum interferes with the activity of enzymes used to build red blood cells. ( 4 )

Disruption of hormone balance - The disruption of hormone balance from exposure to heavy metals has been widely studied in human and wildlife research. It is known, for example, that cadmium, copper, zinc, mercury, and lead are associated with changes in estrogen activity. ( 5 )
Side Note - As an example of another toxin, which is not a metal, but still interferes with our hormone balance is BPA. We have all heard of BPA and its association with a higher risk of breast cancer. BPA is in the lining of canned foods and it is also found in most types of plastic. It is in high concentrations in food wrappers and in ink on receipts. Sauna therapy has been found to decrease BPA levels by 90 percent after 30 - 60 days of sauna therapy.

Heavy metals also affect our brains as well as our whole nervous system. In 2016 a study showed there is an association between toxic metals lead, cadmium, arsenic, and mercury with cognitive dysfunction and dementia. ( 6 )
Multiple researchers have published data on heavy metal toxicity and its association with Parkinson's Disease.
These metals include; mercury, lead, manganese, copper, iron, aluminum, bismuth, thallium, and zinc. ( 7, 8 )
As individuals, we may not know exactly what toxins ( and in what quantity ) contribute to symptoms or illness. And it's probably pretty complex. But we can definitely see the need for detoxing heavy metals in order to support a healthy mind and body.

At a quick glance, these are a few of the common symptoms associated with metal toxicity.

Headaches

Loss of memory




Inability to concentrate




Infertility




Joint and muscle pain
Vomiting
Diarrhea
Muscle spasms
Fatigue
Weak muscles
Dizziness
Drowsiness
Hand tremors
Dry mouth
Increased thirst
Twitching
Shaking
Spasms
Thickening of the skin on feet and palms
Irregular heartbeat
Numbness in hands and feet
Nausea
Headaches
Fatigue
Depression
Memory Problems
Anxiety
Trouble concentrating
Poor coordination
Muscle weakness

Sources Of Heavy Metal Toxicity
Where are all of these toxins coming from? We come into contact with heavy metals in all sorts of ways. Foods can be one source. An example is the potential of mercury poisoning from eating lots of fish. Water sources can also be a problem. For example, the recent toxic levels of lead in Flint Michigan. We are exposed through our medicine, food containers, and many through industrial types of work.

Who Needs Heavy Metal Detox?
I recommend infrared sauna therapy for people with high exposure to heavy metal toxins. You may benefit from it if you receive vaccines or prescription medications. Others may have high levels of exposure at their job, while others get bombarded by toxic heavy metals from recreational drug addiction. Women who are planning to become pregnant would benefit significantly from a detox program.
Additionally, anyone who uses antiperspirants also needs a boost of detox. Did you know most commercially sold big brands of antiperspirant use aluminum as the active ingredient?
Storing Toxic Metals In Our Body
As toxic metal levels start to increase in your body, the body works hard to eliminate them. But sometimes they can't keep up and our immune system wants to sequester them, kinda like burying barrels of toxic nuclear waste. The most common place that our body shuts these substances away is in fat tissue. It's one thing to think about toxins in our stubborn body fat, but also remember that most of our nervous system cells are made out of high concentrations of fat. That means that these toxic metals can be stored away in our brain, spinal cord, and peripheral nerves.
How To Detox Heavy Metals
One of the most effective and safest ways to detox heavy metals is by using sauna therapy. And this type of detox is best done with an infrared sauna. Traditional saunas heat up your body through the steam in the air. When your skin starts to get hot, you start sweating. But this heat transfer comes from the outside of your body to the inside.
A much better way of using a sauna to detox metals is by using an infrared sauna. An infrared sauna uses non-visible infrared light to heat you up from the inside. As the internal tissues heat up, your body moves fluids out and away from those hot areas. This results in a slightly different type of sweat and the movement of sequestered toxins.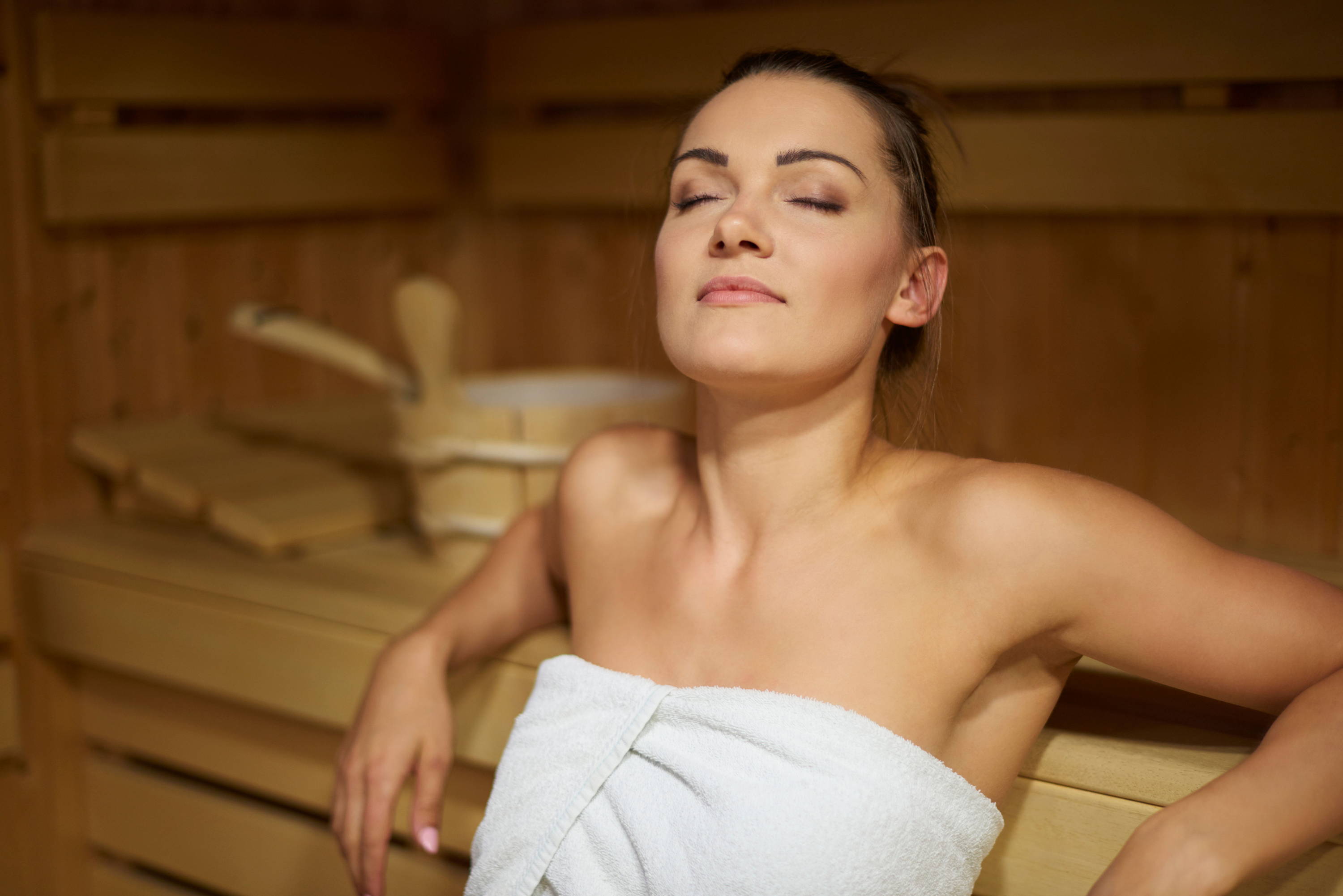 Data To Prove Heavy Metal Detox From Sauna Therapy
It has been shown in multiple research studies that the sweat from infrared sauna sessions contains high amounts of toxic heavy metals such as arsenic, cadmium, lead, and mercury. Testing done on individuals by hair or by blood samples shows significantly reduced levels of these substances after undergoing infrared sauna therapy. ( 9 )
How Long Does Infrared Sauna Therapy Take To Detox Heavy Metals
The exact amount of time that infrared sauna therapy takes to remove heavy metals varies widely. We all face different issues and we all respond differently to sauna therapy. The time suggested by doctors indicates that the detox of heavy metals may take anywhere from 2 months to 2 years.
Safety Of Heavy Metal Detox With Infrared Saunas
Sometimes the detoxing process can be risky, as it can lead to large amounts of toxins all being released at once. This huge rush can damage your filtration organs such as your liver and kidneys, or even drive heavy metals further into your brain tissue.
People undergoing Infrared sauna therapy do occasionally have large "healing reactions". Healing reactions are events that may happen during sauna therapy and may look like the disease is worsening. This is the body pulling out toxins and metabolizing them for excretion.
In Asian medicine, this is sometimes referred to as "it gets worse before it gets better". These symptoms indicate that indeed large amounts of substances are being detoxed and released into your body systems. If this happens with you, I recommend cutting back sauna sessions to just 5 minutes per session, twice a day. Do this until you feel better. I also recommend drinking large amounts of water to flush things through.

Showering After Infrared Sauna Sessions
These detox reactions are one reason why it is so important to remove sweat by showering right after an infrared sauna session. As the sauna removes those toxins from the sweat, those substances can be reabsorbed by the body if left on the skin for too long. I recommend taking a shower within 20 minutes of getting out of the sauna. If it is not possible at the time, take time to towel off as much sweat as possible, and change your clothes until you can clean up.

So now we can see how infrared sauna therapy can help you detox heavy metals and improve your overall health. There are so many benefits of sauna therapy that I could fill a whole book. I'm passionate about teaching people how to heal with the use of an infrared sauna. I highly recommend getting one for home use. They don't take up too much space, they are affordable, and are easy to set up and operate. Of course, the best benefit is feeling amazing!
Check out how this technology can support your health in other ways, and sign up for our VIP email list to receive discounts and notices of upcoming sales.
Stay Healthy!

~ Dr. Candy
Dr. Candy's Recommendations
Best Infrared Saunas For Heavy Metal Detox
Extra foot heaters fight infections and improve circulation
Simple and easy to put together- plugs into a normal home electrical outlet
Space saving design fits in any room
Affordable price for health-boosting benefits
Super high-quality materials made to last
Lifetime warranty on every component
Strong but safe high-output heaters
Bonus features like bluetooth speakers and chromotherapy light settings
You are going to need an all-natural towel to remove sweat containing heavy metals- so that they are removed from your skin before they are reabsorbed. You want your towel to be free of potentially toxic chemicals like flame retardants, bleach, plastics, and dyes.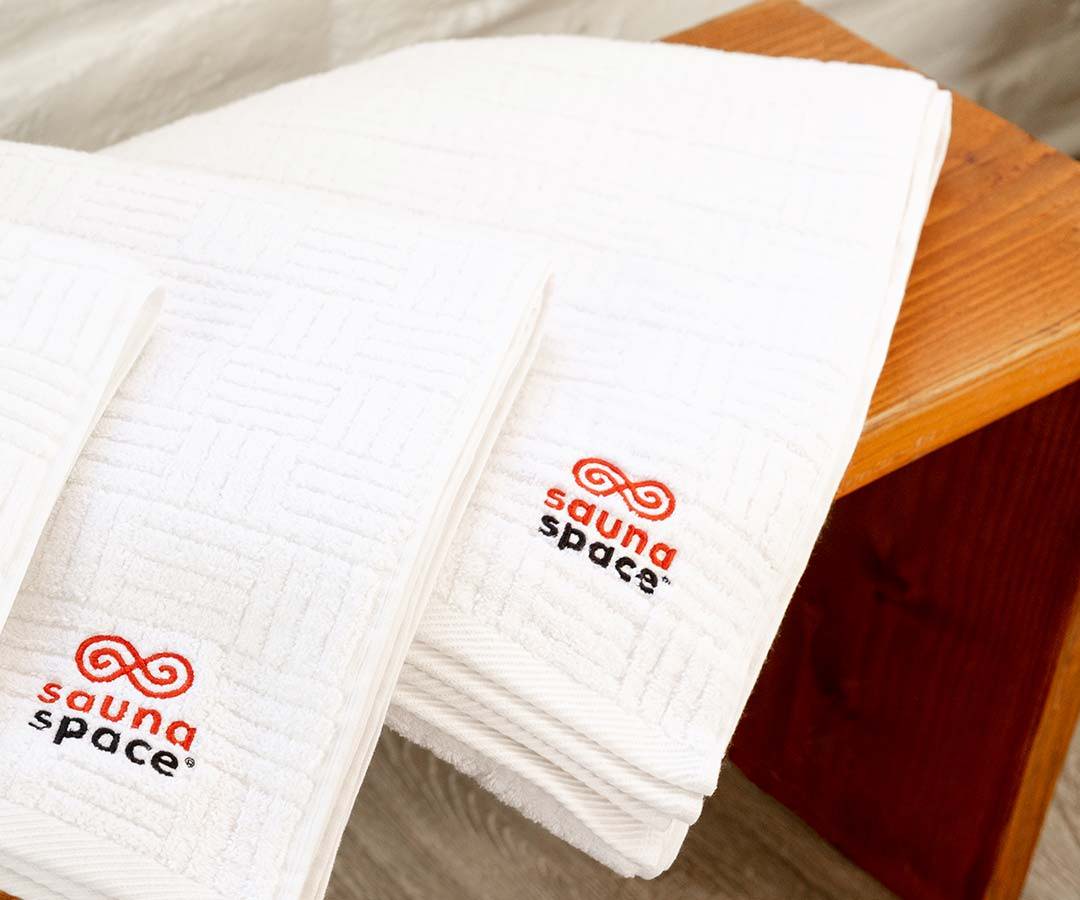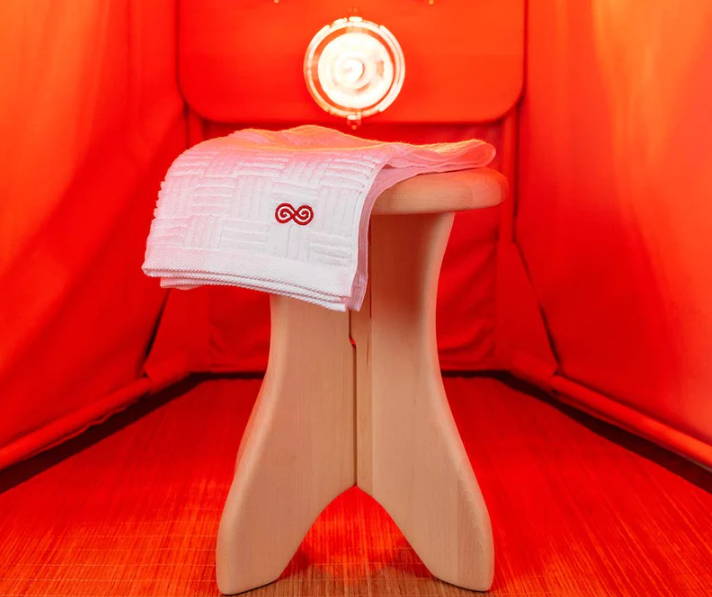 You will also want to switch to a natural deodorant that does not contain aluminum. Most deodorants and antiperspirants on the market contain aluminum. Research shows that aluminum in deodorants can absorb into your skin and build up in your body. This decreases lymph flow and the detox of this heavy metal. Women especially experience this change in lymph flow that is further complicated by wearing bras. Although not directly published, many in the scientific community think that this may contribute to breast problems and breast cancer.
Aluminum also "plays a major role in the pathogenesis of Alzheimer's disease", according to peer-reviewed research published in the Journal of Environmental Geochemistry and Health. Until we learn more- I say it's better to be safe than sorry. ( 13 )
Here is a well-loved aluminum-free deodorant that uses essential oils and it also includes critical fat-soluble vitamins! Win, win!
Dr. Candy's PRO TIP: Did you know that we can also be exposed to heavy metals in the air? Potential sources include vehicle emissions, aerosols, and various industrial emissions. According to The World Health Organization (WHO), the most frequently found heavy metals in the air are cadmium, lead, and mercury. After you breathe them in, studies from 2015 show that these heavy metals accumulate in our blood, brain, liver, and lungs. ( 12, 14 )
There are only a few air purifiers that I use and recommend. I did a ton of research when my sister was having asthma problems inside her classroom as well as concerns about Covid. Here is what I suggest:
Breathe Safe Plasma Air Purifier - this removes all kinds of stuff from the air including bacteria, dust, mold, particulates, pollen, VOCs, and viruses. It can also increase the oxygen concentration of air if used in small rooms.
TotalClean® 5-in-1 UV-C Deluxe Large Room Air Purifier - this air purifier is loaded with smart AI adjustments and is third party tested. It is great for smoke or odors too.