Health Boosting Infrared Sauna Accessories for Your Home Sauna
After learning of all the health benefits infrared saunas provide, people are buying them for their own homes! An ideal way to enjoy all the perks of an infrared sauna is to own your own. And there is no better way of making it truly your own than by adding various accessories that take your sauna therapy to the next level. Let's explore some accessories that will add more worth to your home infrared sauna.
Here are must haves for your at home sauna:
Himalayan salt lamps
Dry Brushing
Essential oils
Essential oil diffuser
Footstool
Timer
Water Bottles
Candles
Music
Towels and robe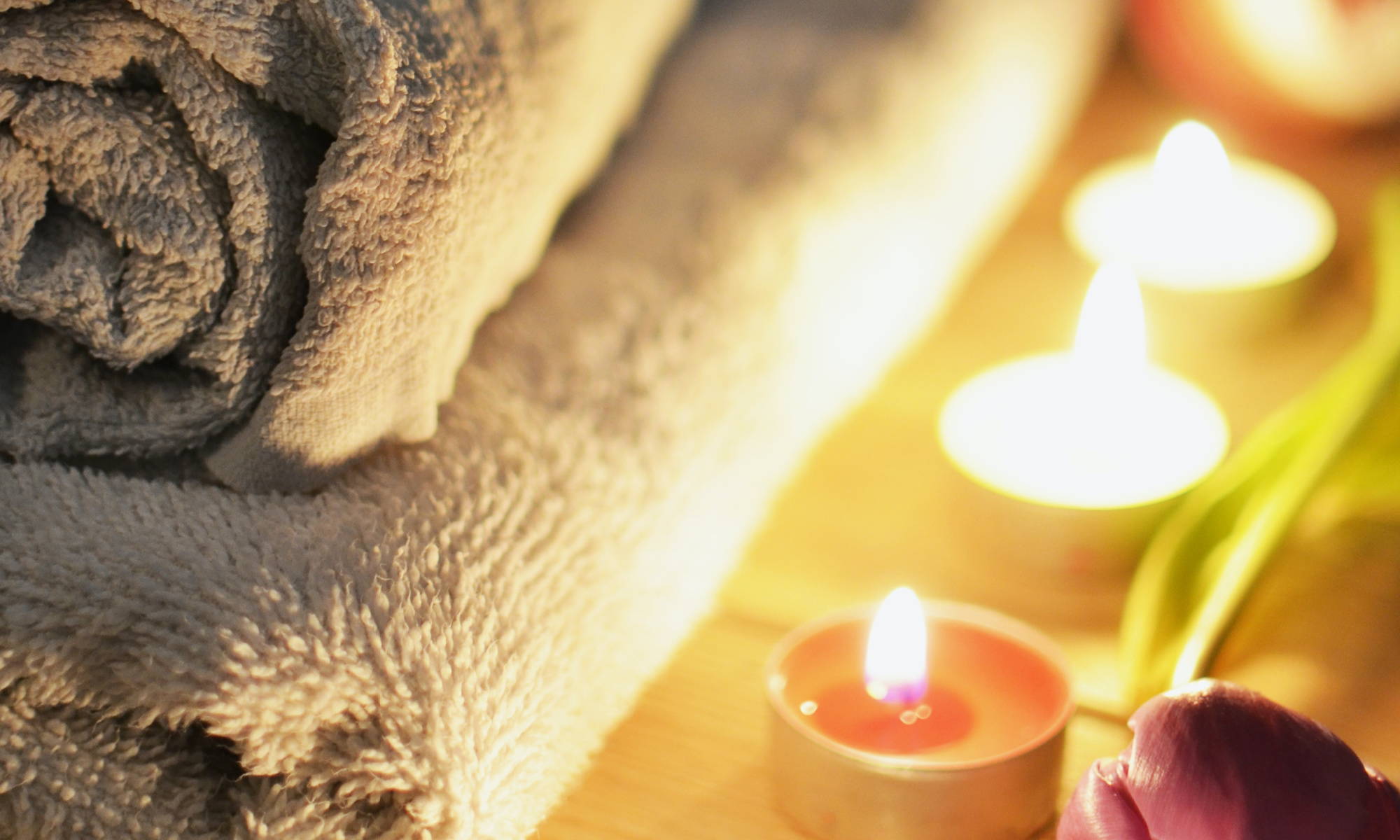 Himalayan salt lamps are made of Himalayan salt blocks. These salt lamps produce negatively charged ions while water molecules from the air attract to -- and then evaporate from -- the warmth of its surface. Usually, these molecules possess toxins, pollutants, and allergens that are, then trapped in the salt and purify the air. Negative ions are also released by the lamps into the air and neutralize positive ions (Raddad, et al, 2016). In addition, a calming ambiance is created by the warm pink light that helps relieve stress, induces restful sleep, and enhances energy.

This Himalayan Salt Lamp is perfect for inside or outside infrared saunas. It is made by LEVOIT a brand that is well known for its high-quality products. I have been using their air purifiers for years. This lamp is dimmable so you can control the brightness easily. This way you can create your perfect mood and watch your troubles melt away.
Dry brushing your skin before you start sweating during your sauna session is perfect for your lymphatic system. The idea is to brush your skin starting from your extremities up towards your heart. Dry Brushing helps detoxify your body keeping your health optimal. There are different brushes available for your face and body. Your face will require a softer bristle.
On this body brush, there are some bristles that are coated with copper. The copper ions help to cleanse and heal your skin cells while it exfoliates. Copper naturally has antibacterial, antifungal and antiviral properties. The copper body brush can be beneficial for skin issues such as pimples, blisters, abscesses, rashes, athletes foot and more. Body brushes are also used for lymph drainage and cellulite. This brush should be used gently while dry and prior to your sauna session.
** Medical note: Not all skin disease responds well to brushing or exfoliation, so please speak with your doctor if you are not sure about your particular condition.
Your body can greatly benefit from dry skin brushing, especially when engaging in infrared sauna therapy. Skin brushing loosens toxic matter and stimulate mucus expulsion. For best results, Creatrix recommends dry brushing your skin immediately before taking a sauna.
This brush set comes with:
Konjac sponge for face exfoliation
Face brush
Long handle body brush
Hand held body brush
Long handle fascia wooden nub head
Cotton bag
Essential oils are one of the most relaxing accessories that you can add to your home infrared sauna therapy (Burns, et al, 2022). Many people add them to diffusers to enhance mood and boost relaxation. Some of the most popular fragrances are lavender, citrus, eucalyptus, sandalwood, and frankincense.
When you plan to use essential oils, it is important to have some sort of essential oil diffuser in the sauna. In this regard, a portable diffuser is a great choice because you don't want to leave it in there permanently. The heat could damage it.
Over the years I have seen some unexpected but impressive results with using essential oils. Mostly what I have found…is that the healing power comes from the experience of the healer and the quality of the oils. Dr. Axe's lavender essential oil is great for helping balancing hormones in women. You can diffuse it, dab it on pressure points, or rub it on the bottom of your feet. It smells heavenly and the active compounds in the oil naturally balance your nerves and mood.
Balancing hormones is a science that they don't teach us in Biology class. They don't even teach it in medical school. If you need help balancing your hormones check out Hormonal Harmony, it could give you an immediate advantage to get healthy, naturally.
Another helpful accessory for your infrared sauna is a footstool. People with shorter legs may benefit from a footstool as it's hard for them to reach the floor while sitting. Try to select a footstool that can withstand a humid and hot environment. If you have limited space in your sauna, you can choose foldable ones so you can tuck them away conveniently while not using them.
This stool can act as a footstool, a stool for sitting, or as a side table to hold your drink or other accessories! It is made from bamboo and uses only non-toxic and food grade sealers. This way when your sauna heats up, your stool will not be releasing any toxic fumes and chemicals will not be rubbing off on your feet. It also folds up and comes with a carrying bag.
Setting the appropriate time for your sauna session is crucial. Because you DO NOT want to take your cell phone or jewlery into a sauna, a timer is a must. A digital timer could be really helpful as long as it is able to withstand the humidity or heat. Also, you can opt for an alternative timer, including a sand timer, hourglass, or even a regular clock in your sauna.
A clock or timer can help you track the time that you spend in the sauna. When I'm in the sauna I tend to lose track of time, especially when I am relaxing or resting my eyes. This clock can be your timer inside the spa, its built to be used in a humid environment. It also doubles as a sound machine so you can relax to nature sounds.
It is always important to stay hydrated, but especially if you are using heat therapy. Water is the most important accessories to have with you during your sauna session. It is crucial to drink water before and after the session, but ideally, you can drink it while sitting in the sauna. Insulated water bottles, to keep your water cold, are a great option.
Staying healthy in the sauna is easy with this double vacuum insulated water bottle. It even has an extra insulating carrying case. Stick with the 64 oz so you can stay hydrated during your home sauna session. And as an added bonus these come in all kinds of fun colors and makes a great healthy gift..

Candles can have a relaxing, romantic, and calming effect. Using them during your sauna sessions can make it that much more enjoyable. Keep in mind that LED candles are typically recommended for smaller enclosed spaces.
Many of use music to calm ourselves. So having portable bluetooth music speakers in your sauna is a great idea. You can also install the speakers directly into your sauna (Duncan, et al, 2014). Just make sure that you don't take your phones with you to listen to music. Portable bluetooth speakers are the best option.
Ideally, the infrared light should shine on your skin directly in order to gain maximum benefits from a home infrared sauna (Wilson, et al, 2010). It is recommended to wear little or no clothing. A luxurious robe and towel are wonderful accessories for after your session and a shower.
You are going to need an all-natural towel to remove sweat containing heavy metals- so that they are removed from your skin before they are reabsorbed. You want your towel to be free of potentially toxic chemicals like flame retardants, bleach, plastics, and dyes.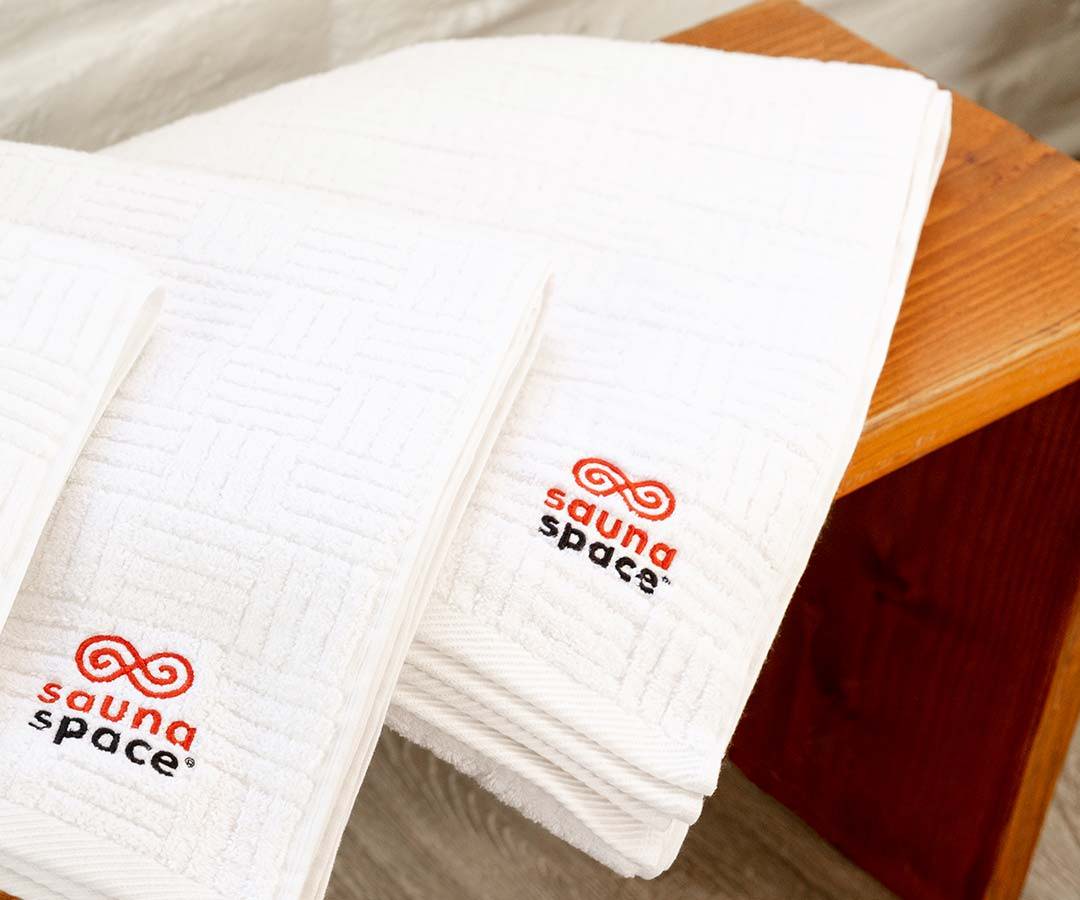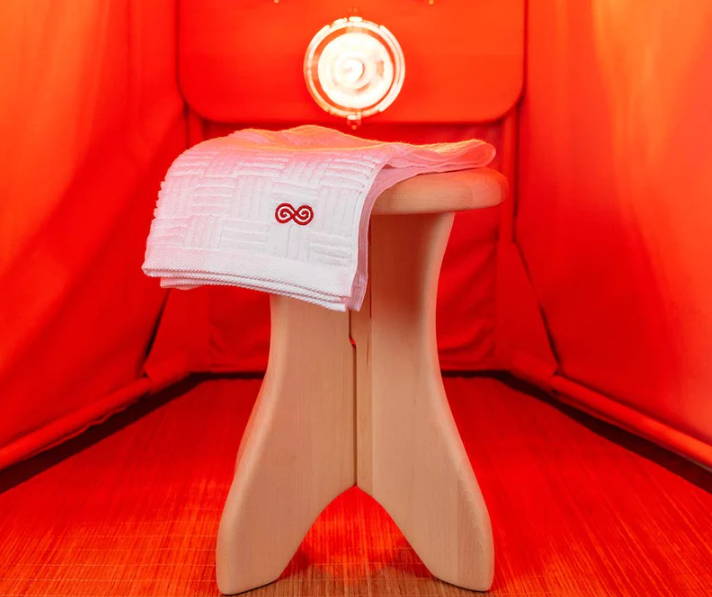 Infrared Sauna sessions work wonders for our bodies. Having necessary and fun accessories will make your sessions that much more enjoyable. Always remember to have water with you and maybe add a few candles and fragrance for that extra luxurious feel.
Resources:
Raddad, S., Moqade, M., & Abdelghafoor, A. (2016). Therapy far-infrared sauna.
Burns, A. (2022). Once you are happy with the custom design we can ship you the quality materials needed and you can engage a local carpenter and electrician, or if you or your loved ones are qualified, you can build it yourself. Update.
Duncan, R. (2014). Healing with Heat. Hippocrates, 58, 59.
Wilson, L. (2010). Infrared Sauna Therapy.