Sauna Suit For Men- Do They Work? FAQ & Everything You Need To Know
Sauna suits are training outfits made of neoprene and other polymer fabrics that help you keep heat in usually used while exercising. Neoprene is commonly used to make sauna suits, this is the same material used in wetsuits. Outfits come as separates for the upper or lower body or you can find suits that cover the entire body. These are usually worn to stimulate sweating, blood circulation, and weight loss, Boxers, MMA fighters, and athletes from other sports frequently use sauna suits to shed any remaining water weight before a match.

Exercise in a sauna suit will cause you to sweat more than you would in regular gym attire since the suit traps heat around your body. Manufacturers of sauna suits assert that the effort required for exercising while wearing the suit enhances workout intensity without requiring you to exert more physical effort. Theoretically, regular use of a sauna suit would increase fitness levels and potential weight loss.
A recent study from Western State Colorado University found that exercising in a sauna suit helps in weightloss, fat burning, lowering blood sugar levels, and improving aerobic fitness.
Have there been any significant scientific studies?
In a significant European study, Laukkanen found that males who used a sauna at least twice each week had a 30% reduction in cardiovascular problems. Similar to this, Zaccardi found that males who used a sauna two to three times per week saw a 25% reduction in their risk of hypertension.

Sauna Suit Health Benefits
By preventing evaporation of sweat, which is your body's natural way of cooling down, a sauna suits helps keep your heat in which aids in weight loss. Your body produces perspiration in response to an increase in core temperature brought on by exercise.
In addition to helping people reduce water weight, a sauna suit can also help shed fat. Wearing a suit helps burn more calories hastening the weight loss process.
A sauna suit can enhance your workout by ensuring the supply of oxygen throughout your body by maintaining a high body temperature throughout the exercise.
MMA and fight training in a sauna suit can help combat muscle stiffness and rigidity by reducing lactic acid building and muscle pain.
Heat therapy and exercise promote maximum oxygen uptake promote cardiovascular health.
Heat shock proteins are released by our bodies when exposed to extreme heat, and that aids in protecting, repairing, and regenerating muscle cells both during and after exercise

PVC, nylon, and Neoprene are the three primary materials used to construct sauna suits. Although PVC is lightweight and inexpensive, it is weak and prone to tearing. Therefore we advise Neoprene or high-quality nylon instead.
What kinds of sauna suits are there? - i.e. one piece, jacket, pants
Typically, the construction resembles a waterproof sweat suit and consists of a pullover jacket and drawstring pants. Elasticized closures at the waist, neck, wrists, and ankles keep body heat and moisture inside the garment.
How long should you wear one?
Five to ten minutes is the suggested time if you are new to sauna suit exercise. Most newbies are unaware of how the body responds to excessive perspiration caused by sauna suits. They should therefore put on a sauna suit in 5 to 10 minutes until used to it.
You can work out in a sauna suit for 10 to 60 minutes during a single session if you follow a regular, conventional workout regimen or work under a professional's direction.
You should be aware that you must take pauses and drink lots of water if you plan to work out in a sauna suit for longer than 10 minutes. The right amount of sleep stabilizes your body, while drinking water keeps you hydrated.
Using a sauna suit for longer than 60 minutes in a single session is not advised.
What are other things I should know?
First, choose the appropriate suit size for your body.
Under your sauna suit wear tight-fitting, moisture-wicking undergarments such as tanks tops, long sleeve shirts, under shirts, briefs and other comfortable clothes.
Before beginning your aerobic workout regimen, put on the sauna suit's bottoms over your undergarments just like you would a pair of jeans.
Drink at least 6 ounces of water before working out, drink six more ounces every 20 minutes while exercising, and six more at the end of your session.
When first starting, wear your outfit for five to ten-minute intervals. Moving on to higher impact activities as your endurance improve. Start with lower impact variations of your workouts, such as jogging before running, walking before jogging, or lying leg raises before hanging leg raises.
Although particular suits may be machine washed, hand wash the item in warm, soapy water.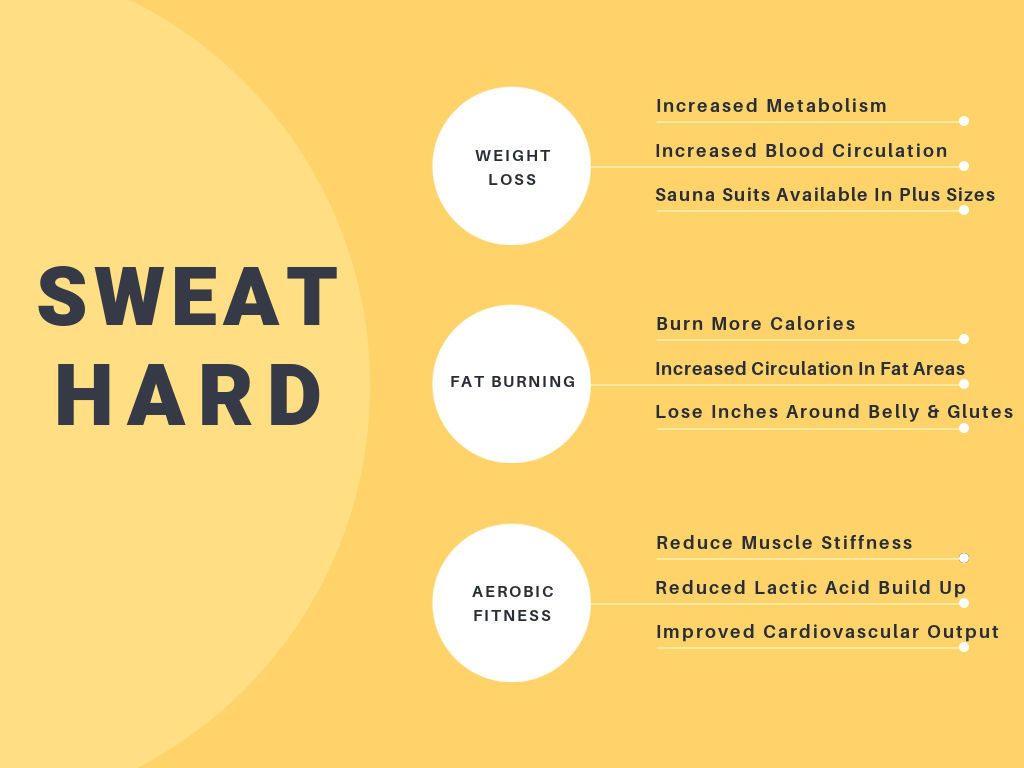 Should I exercise while wearing a sauna suit?
A sauna suit is a waterproof tracksuit that traps your body heat and sweat as you exercise in it. Heat and sweat accumulate within the suit as you work out. A 2018 study found that exercising while wearing a sauna suit increases physiological stress and causes greater sweat losses. Increased temperatures improve your body's response to stressors and boosts your metabolism.
Do you wear clothes inside a sauna suit?
The majority of users will want to layer their suits with some lightweight apparel. This is beneficial for two reasons: it will prevent the suit from clinging to your skin while you move. Wearing under garments will prevent your skin from being overly wet. T-shirts, light sleepers, or other lightweight, cozy clothes are suitable. Avoid wearing anything overly warm or thick to allow you to move freely.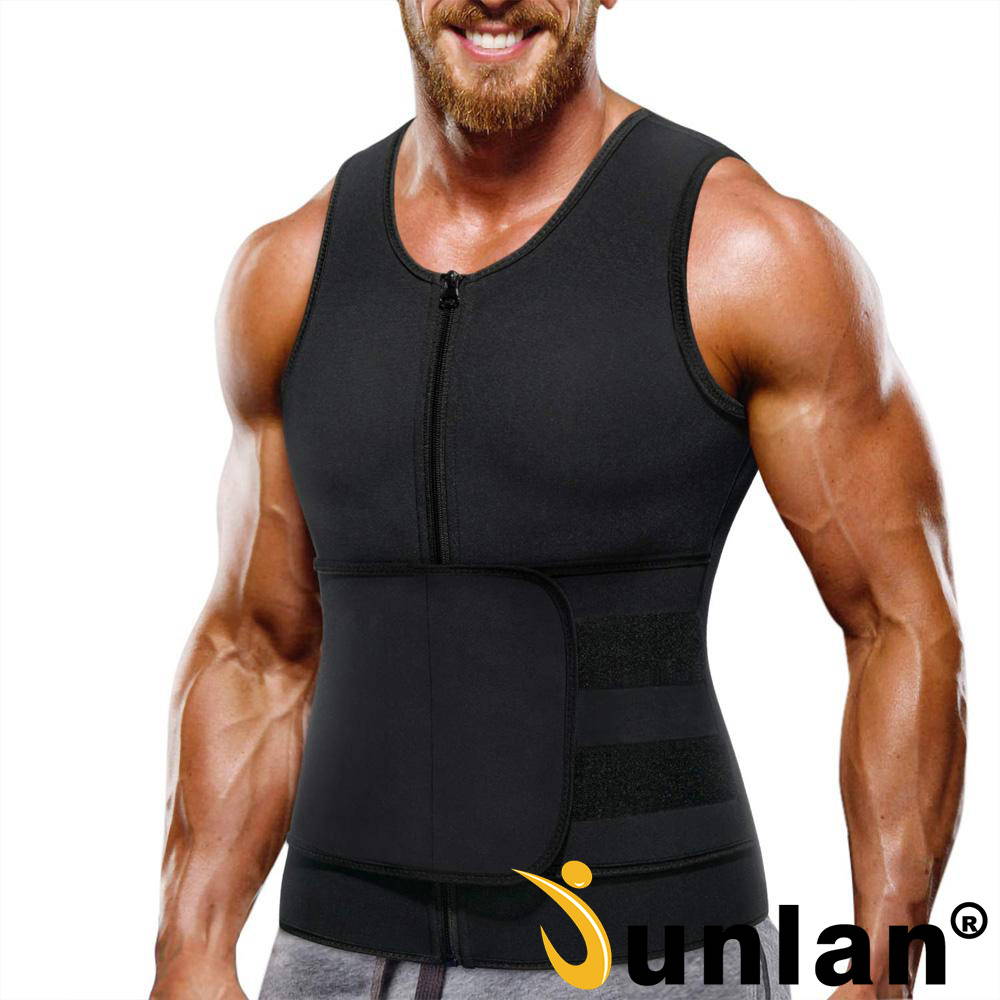 How do you clean/wash a sauna suit?
Use moderate detergents to wash the outfit by hand. You should wash in cold water then squeeze the last of the water out of the suit and hang dry. Washing in this way will maintain the shape and elasticity of your suit. Always follow all care instructions that come with the suit.
Do not machine wash, use bleach, use harsh cleaners, iron, or machine dry your suit.
How hot does it get inside a sauna suit?
The sauna suits imitate a temperature of about 90 degrees Fahrenheit with a humidity of 30 to 50 percent. This is perfect for an optimal workout, without getting unbearably hot.
How many calories do you burn in one?
You can anticipate burning about 1000 calories each hour or about 600 calories per 30 minutes. This is based on a typical workout in a sauna suit. In a nutshell, sauna suits can help you lose weight quickly and permanently. You can anticipate losing an additional 4 pounds of fat monthly if you engage in a regular workout routine.

Who should NOT use a sauna suit?
Exercising in a sauna suit or any other warm environment without qualified instruction and supervision might be risky. People with diabetes or other pre-existing diseases are more vulnerable to the dangers of heat stress.
Your doctor might suggest treatments to moisturize the skin and improve the penetration of topical medications if you have chronic eczema irritation.

Cautions, Warnings, Dangers
When worn during exercise, the sauna suit stops the heat your body produces from escaping. It provides no way to cool the body and can make a person dizzy, unconscious, weak, and exhausted.
If the body temperature rises above 104 degrees F and without fluids, heatstroke may result.
The majority of the weight shed while exercising in a sauna suit is not actual body weight loss. It is water weight. This implies that you will regain the lost weight as soon as you rehydrate.
The sauna suit may lead to excessive perspiration, which is counterproductive. Dehydration results and dehydration can cause fainting, dizziness, and other health issues.
Most sauna suits are often made of sticky materials, allowing them to trap heat.
What to do if you overheat or feel weak?
Cooling off after using the sauna suit is crucial to balance your perspiration and hydration. A quick cold shower is often recommended.
Eat a light protein such as cheddar cheese, yogurt, or chicken breast.
Fruit - Apples, bananas or other fresh fruit provide hydration, natural vitamins and fiber.
Drink plenty of water and rest for 30 minutes.
Do they come in Plus Sizes?
Yes, the plus-size sauna suits are made with premium polyester fabric and most brands are true to fit. Our favorite brand for XL, XXL, and 3XL and even 4XL are made by Junlan. But some other companies do have larger sizes available. Junlan just offers you exceptional comfort and durability.

Are there Big & Tall sizes available?
You can browse the selection of sauna suits offered by various brands online. Sometimes it is difficult to find big and tall sizes in stock at big retailers. We have scrutinized the specifications of multiple suits, and recommend the Junlan brand to easily find your size in stock. Sizes up to 4XL are available.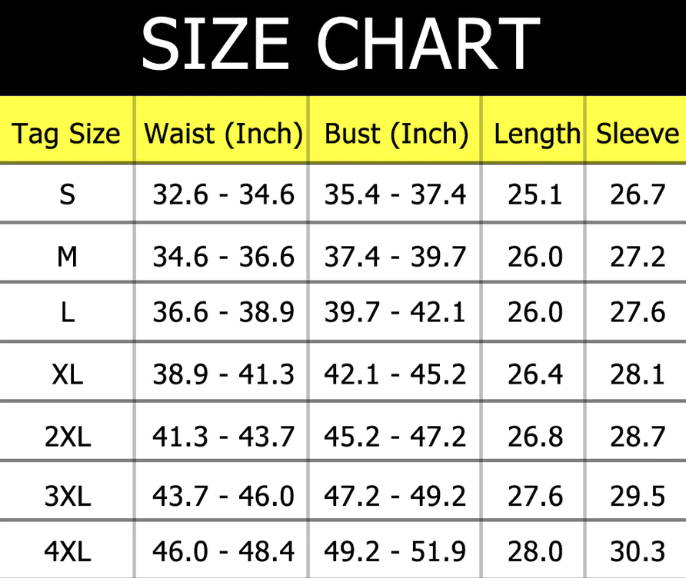 Which athletes and celebrities dress in sauna suits?
Boxers, MMA fighters, and other athletes frequently use sauna suits to shed remaining water weight before a match.
One of the celebs who frequently share her go-to exercises, equipment, and tips is Halle Berry.
Dr. Candy's Recommendations
Best Sauna Suits For Men
Sauna suits come in all sorts of styles and colors. Some of them look like trash bags, and others look like space suits. It's easy to get distracted by how a sauna suit looks, but I only recommend high-quality products that deliver health benefits safely.
This suit is easy to put on and comes in sizes S - 4XL. It is made of smooth neoprene which eliminates chafe or skin irritation. Its perfect for all activities and does not restrict your movement.
Grab your Junlan Hot Jacket and enjoy the health benefits including:
Lose weight quickly
Detox your body
Warms muscles
Relax muscles
Increased circulation
Made with a silver polymer fabric, this suit locks in body heat. Its lightweight and can fit a bit looser than neoprene. This suit is easy to put on and also comes with a drawstring hood perfect for outdoor activities.
Grab your Junlan Workout Jacket and enjoy the health benefits including:
Improved muscle oxygenation
Increased circulation in fat holding areas
Internal detoxification
Reduced lactic acid build up and soreness
Faster weightloss with exercise
In addition to your sauna suit, you are going to need a large water bottle. Sauna suits can produce so much sweat that you can easily become dehydrated. Grab one that stays cool and will last a long time. You'll save hundreds of plastic bottles and tons of money.
Staying healthy in the sauna is easy with this double vacuum insulated water bottle. It even has an extra insulating carrying case. Stick with the 64 oz so you can stay hydrated during your home sauna session. And as an added bonus these come in all kinds of fun colors and makes a great healthy gift..
Resources:
1. Kunutsor, S. K., Khan, H., Zaccardi, F., Laukkanen, T., Willeit, P., & Laukkanen, J. A. (2018). Sauna bathing reduces the risk of stroke in finnish men and women: A prospective cohort study. Neurology, 90(22), e1937-e1944. https://doi.org/10.1212/WNL.0000000000005606
2. Matthews, A. R. D., Astorino, T. A., & Sheard, A. C. (2020). High-intensity interval exercise while wearing A sauna suit increases energy expenditure: 3739 board #56 may 30 8:00 AM - 9:30 AM. Medicine and Science in Sports and Exercise, 52(7 Suppl), 1020-1020. https://doi.org/10.1249/01.mss.0000686688.30959.f1
3. Loring, L. B., Butler, K. M., Sheley, S. R., Montano, E. E., Carrillo, S. N., Buchanan, C. A., & Dalleck, L. C. (2017). Acute metabolic responses of exercise with a sauna suit: 3253 board #158 june 2 3 30 PM - 5 00 PM. Medicine and Science in Sports and Exercise, 49(5S), 926. https://doi.org/10.1249/01.mss.0000519517.58552.d9
4. Willmott, A. G. B., Gibson, O. R., James, C. A., Hayes, M., & Maxwell, N. S. (2018). Physiological and perceptual responses to exercising in restrictive heat loss attire with use of an upper-body sauna suit in temperate and hot conditions. Temperature (Austin), 5(2), 162-174. https://doi.org/10.1080/23328940.2018.1426949
5. MUMUSK sauna suit, same exercise time double effectiveness, proven by clinical trial. (2020, December 22). ABNewswire, NA. https://link.gale.com/apps/doc/A646199730/STND?u=auraria_main&sid=bookmark-STND&xid=0860fcd8
6. Secret behind Elle's great figure at 55? A sauna suit. (2020, March 28). Daily Mail [London, England], 25. https://link.gale.com/apps/doc/A618754060/BIC?u=auraria_main&sid=summon&xid=b2b8ac57
7. Khloe sweated in a sauna suit.(khloe kardashian, american television personality). (2017). Health (San Francisco, Calif.), 31(8), 44.
8. Smith, E., Batten, D., Gibbes, M., & Balym, T. (2021, ). Olympics 2021: Mack horton and madi wilson among aussies using sauna suit to prepare for tokyo. Daily Telegraph