Canine Hepatic Support By Standard Process | Naturally Healthy Liver For Dogs
Canine Hepatic Support by Standard Process is one of the best liver support supplements available in the US.
I've been using this product for over 7 years and I have figured out when this product can be helpful. With liver disease cases, I run a lot of recheck blood work. There have been countless times when I put a dog on Hepatic Support and their liver values get better and often go back into normal range.
Sometimes "liver stuff" can be complicated, so if you need some extra help feel free to check out our consult page.
The following information is a summary and review based on Dr. Candy's professional experience and recommendations. Any summary or statement has not been provided nor influenced by the manufacturer.
Dr. Candy And Other Holistic Veterinarians Use Canine Hepatic Support For:
Congenital and acquired liver shunts
Toxic events like eating chocolate or grapes
Atopy and allergies
Hypothyroidism
Loose and mucoid stools
Incomplete digestion
Pets on medications
Yellow or light colored stool
Chronic skin disease
Vomiting of bile
Bad breath with an absence of dental disease
Canine Hepatic Support Benefits
Normal and regular bowel movements
Reduce metabolic stress of drugs and surgery
Detox from everyday toxins
Balance thyroid hormone levels
Improved digestions
Reduce filtration workload on the kidneys
Removes itch promoting histamine
Replenish supplies of fat-soluble vitamins
Correct absorption and excretion of minerals
Optimize repair of liver cells
Reduces inflammation and pain
Added support for the immune system
Outstanding source of complete vitamins the way nature intended
Easier to absorb natural forms of vitamins and minerals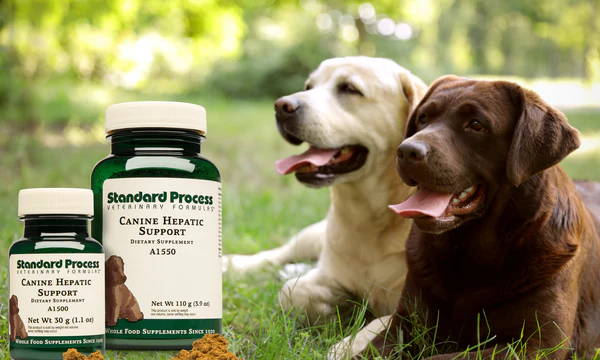 Dr. Candy's Pro-Tip: Any condition where liver enzyme levels are elevated will benefit from Standard Process Hepatic Support. I have also seen that any case with the presence of whole-body inflammation (such as cloudy eyes, arthritis, or atopy) can heal the body faster and increase pet comfort when liver support is administered.
More About Canine Hepatic System Support
The liver is a complex organ that interacts with most organs in the body, including the intestinal tract, cardiovascular system, kidneys, and autonomic nervous system. Nutritional support for the liver must address these interactions to be effective.
Canine Hepatic System Support is formulated to:
Liver metabolism*
Hepatic circulation
Bile production and flow
Hepatic immune function*
General hepatic support
Patients with increased metabolic demand
Dose Schedule:
Based on body weight, the canine patient should receive the canine formula powder according to the following recommendations, or as otherwise directed.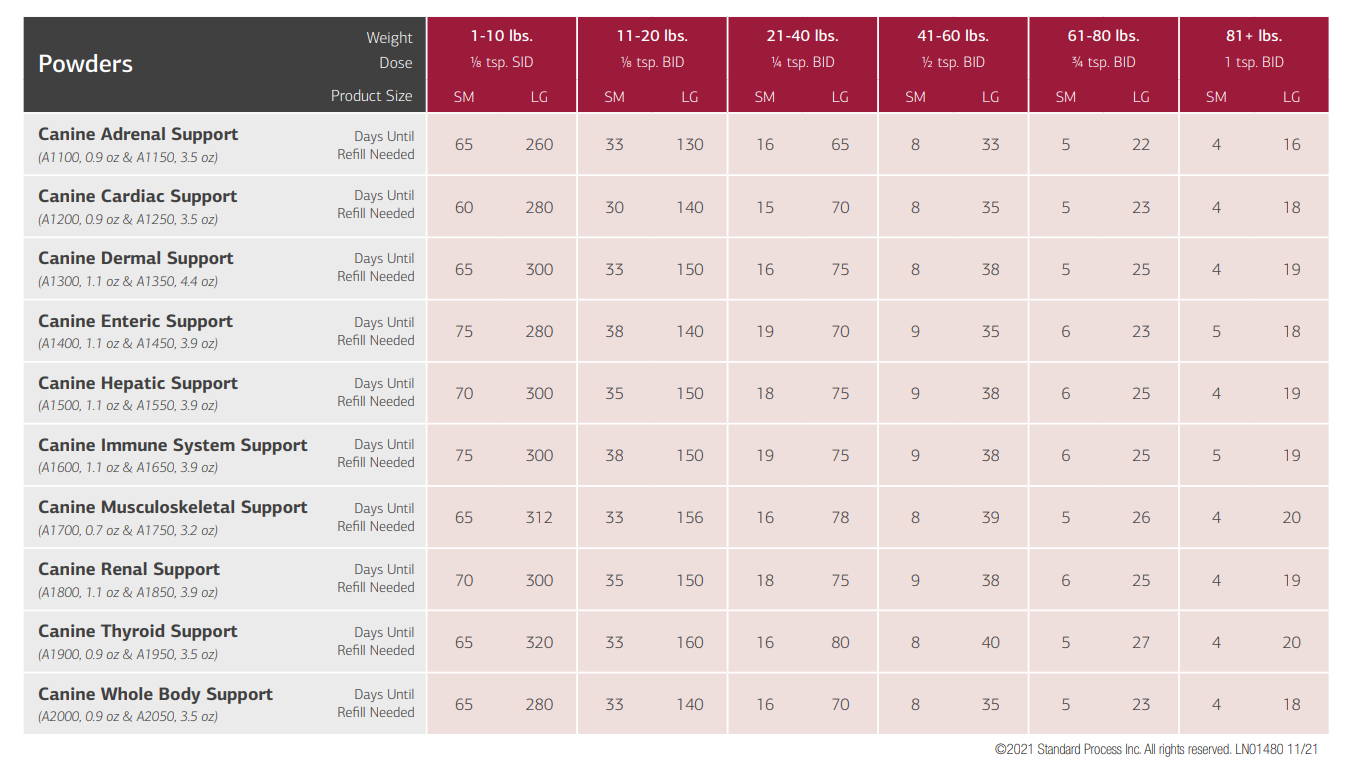 A 1/8 tsp scoop is included with the small canine powder bottles, and a 1/2 tsp scoop is included with the large canine powder bottles.
Since these supplements are made from super foods, they are very "rich". This allows us to use small doses, but sometimes when adding a brand new savory food pets can experience a soft stool for 12-24 hours. This situation balances itself but I have found that using a gradual taper greatly reduces the chance of loose stool.
Caution: This product is processed in a facility that manufactures other products containing soy, milk, egg, wheat, peanut, tree nuts, fish, and shellfish.
Please consult the actual product label for the most accurate product information.
Ingredients: Each Serving Size (1/2 or 1/8 tsp.) contains: Ingredients: Bovine liver PMG™ extract, bovine kidney, porcine duodenum, porcine stomach, veal bone PMG™ extract, porcine jejunum, wheat germ oil, defatted wheat germ, organic alfalfa (aerial parts) juice powder, bovine heart PMG™ extract, bovine liver, bovine orchic extract, ribonucleic acid, bovine spleen, ovine spleen, organic SP beet blend (organic swiss chard juice powder, organic beet (root), organic beet (leaf) juice powder), calcium lactate, organic reishi mushroom powder, organic shiitake mushroom powder, ginkgo biloba (whole leaf), nutritional yeast, rice bran, black currant seed oil, dandelion (root) (Taraxacum officinale), milk thistle extract (80% silymarins), oat flour, bovine liver fat extract (yakriton), New Zealand green mussel (Perna canaliculus), calcium glycerophosphate, L-glutamine, selenium yeast, zinc amino acid (rice) chelate, organic Brussels sprouts (aerial parts), organic buckwheat (aerial parts) juice powder, organic buckwheat flour, porcine brain, bovine pituitary PMG™ extract, Spanish moss (Tillandsia usneoides), betaine hydrochloride, magnesium lactate, bovine thyroid PMG™ extract (processed to substantially remove its thyroxine), fat soluble extract from alfalfa (leaf) and sunflower seed, choline bitartrate, inositol, and ascorbic acid.
Guaranteed Analysis: Calcium (min) 0.6 mg / 1/8 teaspoon, Magnesium (min) 200 mcg / 1/8 teaspoon

This product has done a great job keeping my three dogs liver enzymes down and the journey's holistic life company is great with service and price.


The Canine Hepatic Support powder works well for my dog. Her liver function has improved significantly since she started using this.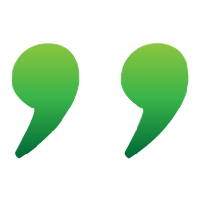 Was prescribed by our veterinarian when my dog began to suffer from gallbladder issues. Works like a charm! She's a super picky eater and she never detects that it's added to her food, so it must not have a taste or odor.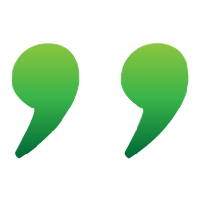 Canine Hepatic Support is, as you may guess, a liver medication. Our dog got into something when she was little (we suspect grapes) and did some damage to her liver. We started this supplement shortly thereafter and we have had steady improvements in her liver enzymes and overall health since.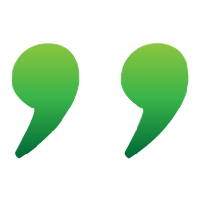 This was very effective in normalizing our JRT's liver levels. Highly recommend!

What are the side effects of Canine Hepatic Support?
Since these nutritional supplements are made from food, there is little to no risk of side effects. The only side effect I've ever seen is diarrhea if the pet gets a gigantic dose. For example, if a pet eats a whole bottle. If I had a dollar for every time one of my pets ate a whole bottle, I'd have a pretty full piggy bank. Since pets love these products so much, we recommend keeping them in a cabinet or someplace that your pet cannot get to.
How much Canine Hepatic Support should my dog take?
1-10 lbs 1/8 teaspoon once per day
11-20 lbs 1/8 teaspoon twice per day
21-40 lbs ¼ teaspoon twice per day
41-60 lbs ½ teaspoon twice per day
61-80 lbs ¾ teaspoon twice per day
> 80 lbs 1 teaspoon twice per day
Where to buy Standard Process Canine Hepatic Support?
You can buy this supplement from our product page right HERE.
No exam, consult or doctor approval is required.
Dr. Candy Akers is a Standard Process Premier Practitioner and has an authorized healthcare provider account. We are authorized online sellers and provide high quality customer support.
Additionally, we recommend purchasing Standard Process supplements from an authorized healthcare practitioner account, because these products are shipped directly from Standard Process. This ensures your products are fresh and have been stored at the correct temperature. Products stored in warehouses of 3rd party retailers may not preserve the bio-active health supporting factors of these supplements.
Where do your supplements ship from?
All of our supplements are shipped out directly from the Standard Process headquarters.
This ensures your products are fresh and have been stored at the correct temperature. (Products stored in warehouses of 3rd party retailers may not preserve the bio-active health supporting factors of these supplements.)
Does Canine Hepatic Support expire?
Yes all of our supplements come with an expiration date stamped on them.
We do not sell expired or short-dated products. Most products come with at least a 12-18 month use by date.
You should store your products in a safe place where it is dark and cool. Keep all health supplements out of the reach of children and pets.
How long does it take for Canine Hepatic Support to work?
This depends on the initial health status of your pet and the condition being supplemented. In the case of acute illness, you may see changes within 24-48 hours. Most commonly, these changes or improvements are very subtle. In cases of complex or chronic conditions, most families see a significant improvement in 4 weeks.
How fast do you ship your orders?
Orders placed before noon on a business day are shipped the same day.
All other orders are shipped the next business day.
All orders are shipped 2-Day UPS.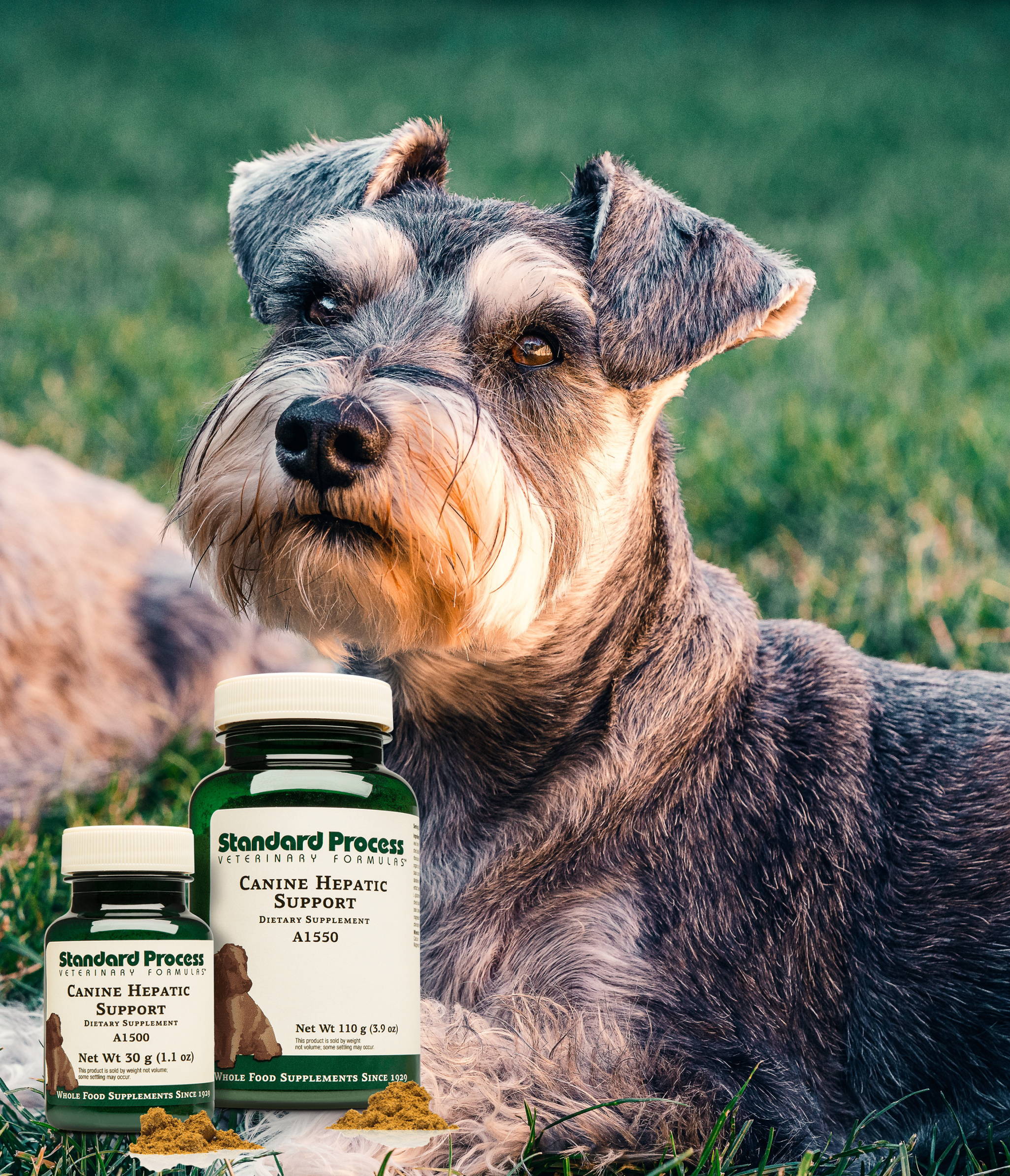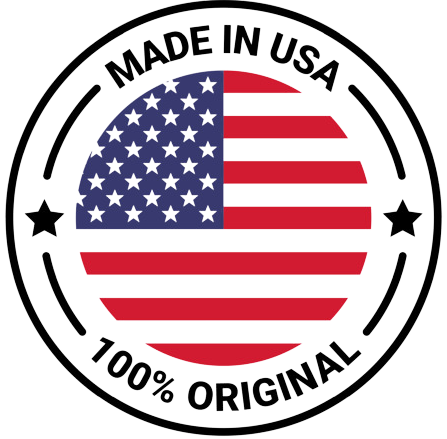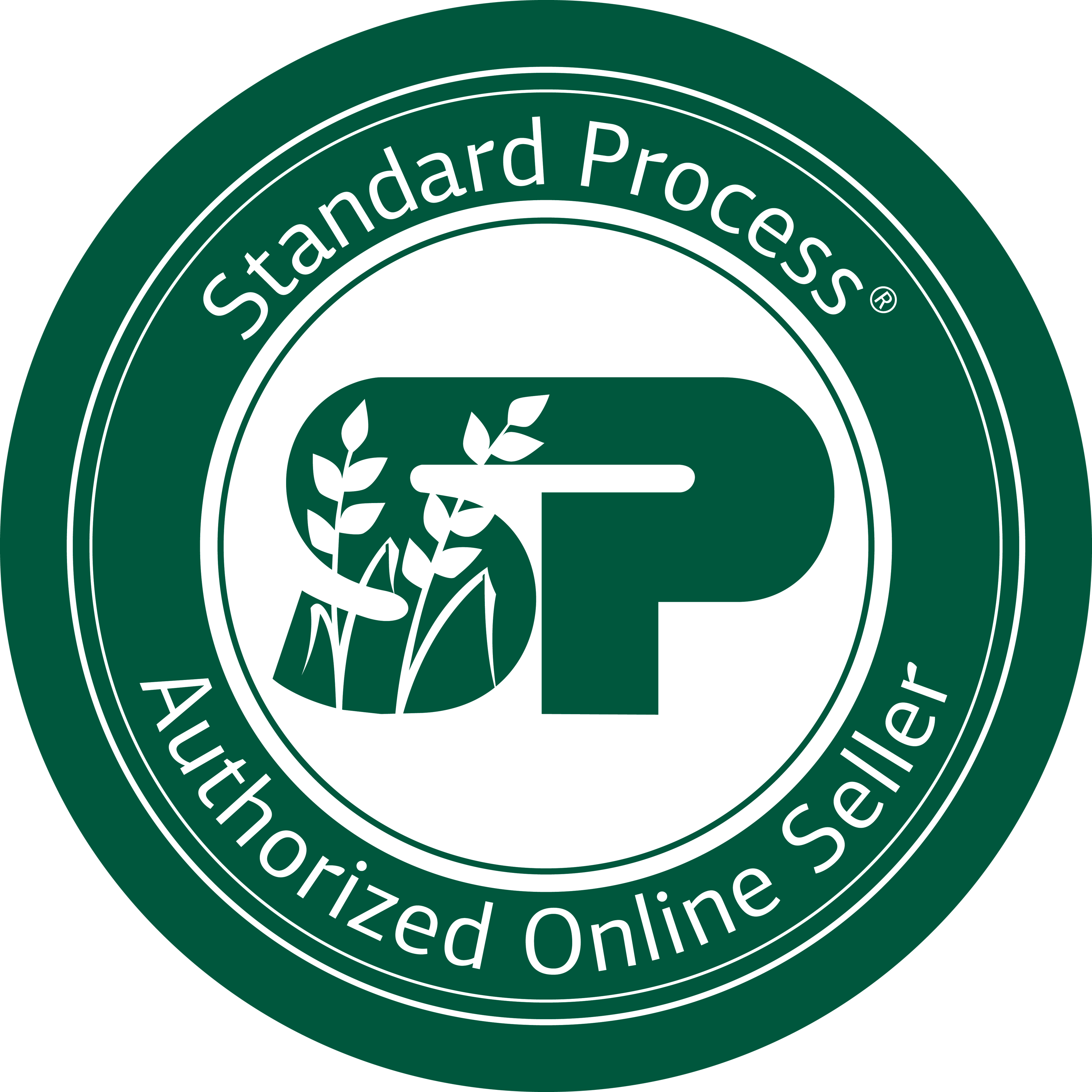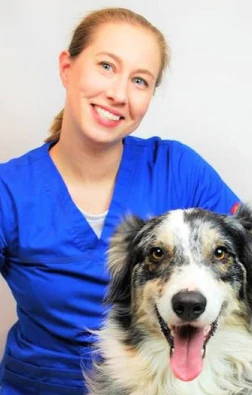 Holistic Veterinarian, Veterinary Clinic Owner, Veterinary Medical Supervisory Board Leader, Certified Raw Dog Food Nutrition Specialist, and Author Dr. Candy completed her undergraduate studies at The University of Delaware and graduated veterinary school in 2009 from Oklahoma State University. In high school, she was drawn to wildlife rehabilitation. Wildlife rehab gave her unparalleled experience in animal healing in a field that has limited resources and a wide variety of conditions to treat. Before vet school, Dr. Akers spent two years working full time providing oil spill response for wildlife all over the country. Since graduating with her Degree of Veterinary Medicine (DVM) in 2009, Dr. Candy has specialized in companion animal nutrition. Extensive education in nutrition has made her a firm believer in species specific-biologically appropriate diets. One of her passions is educating pet parents about the natural alternatives that actually work. She brings the best of holistic health and conventional medicine together in a unique approach to pet health. This approach is often applied to chronic diseases, allergies, and autoimmune conditions. She started her own veterinary practice 9 years ago in Colorado. Overall, she has dedicated her entire life to improving the health and happiness of animals everywhere.